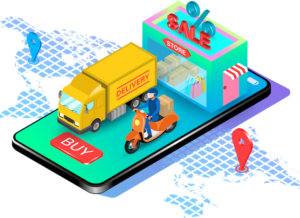 A Predictable way of achieving the true potential of your business
Order management solution for smarter salesforce
Automate real time orders and returns - eliminate manual bottlenecks

Real time order management
Geo tagged, time stamped order and sales return tracking. Real time order acceptance based on distributor inventor

Audit opening and closing at distributor and retail outlets.

Schemes and discount management
Run various types of schemes and discounts to retailers.

Intelligent order suggestions
Innovation algorithms to sell smarter via suggested orders, highlighted focus SKU's, and more.

Preconfigure beats and journey plans for your salesmen with geolocation and ensure compliance.

Performance metrics for salesmen so they know how they are doing. Analytics for managers for data driven optimization.

Market Collection / Banking

Offline/Online Invoicing Software
RECIBO - DIGITIZING SALES & DISTRIBUTION
Recibo is a unified Sales Force Automation, B2B ecommerce,
Distribution Management & Retail Execution solution for Brands & Wholesale Distributors.
Copyright © 2021 Recibo Technologies Pvt Ltd.
All rights reserved.
Get a free demo & hands on experience of Recibo.
Call : 8553955353